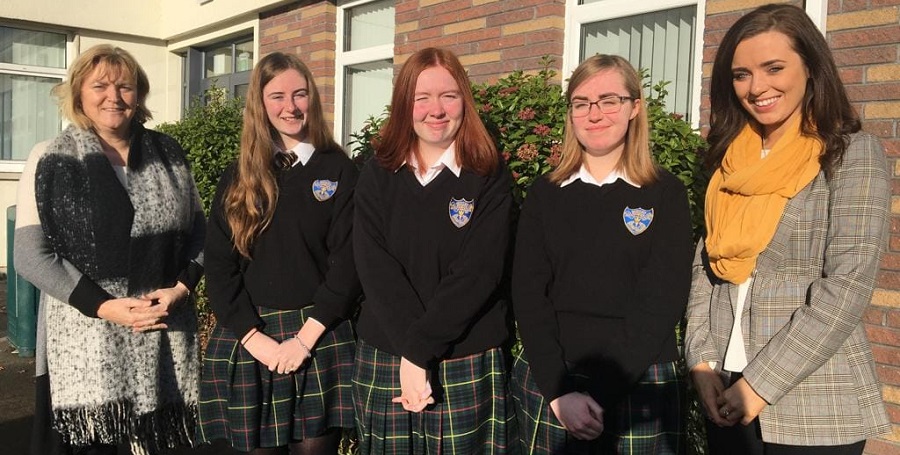 Congratulations to Lorna Mannion, Aine Healy and Amy Kennedy who competed at the Sorptimist Public Speaking Competition in Gullanes Hotel, Ballinasloe last night. The girls spoke on the topics of Democracy, Human Rights and Plastic – how it's killing our world.
Aine Healy has qualified for the regional final following the event. Well done to all involved.
Pictured here are Mrs. Costello, Lorna Mannion, Aine Healy, Amy Kennedy and Ms. Wall.