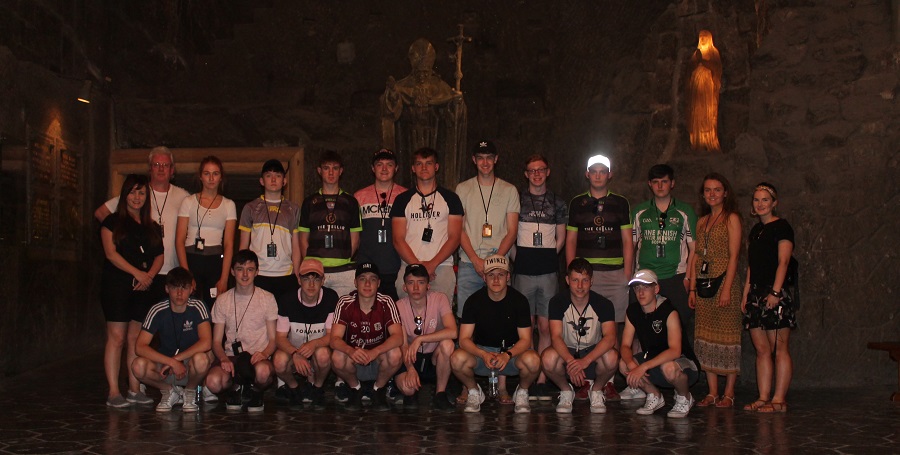 Senior history students went on a trip to Krakow from Monday 4th June to Thursday 7th June.
The history class visited Auschwitz concentration camp which was the largest of the German Nazi concentration camps and extermination centers. Over 1.1 million men, women and children lost their lives there.  They did a tour of Krakow Jewish district and the Krakow Ghetto which was one of the major Jewish Ghettos created by Nazi Germany during the German occupation of Poland in World War II. They also visited Wawel Castle and Wieliczka Salt Mine.
The trip was of great educational benefit and everyone really enjoyed it.
For more images from the trip visit our Facebook page by following this link.