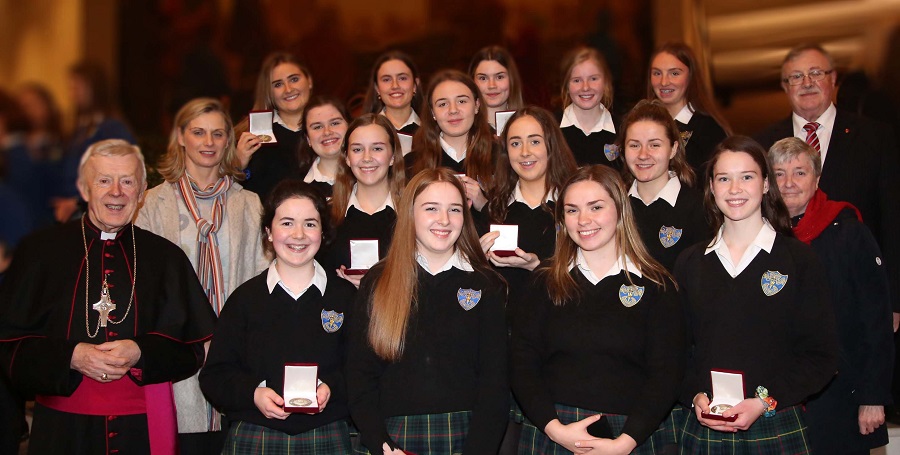 Back Row (L-R): Sarah Geraghty, Laura Tully, Hannah Mulrooney, Claire Traynor, Cliodhna Fahy.
Middle Row: Mrs. Geraghty, Breffni Finnerty, Emma Van Oosterhaut, Aoibhinn Screene, Alisha Crowe, Michelle Dunleavy, Sr. Margaret Buckley.
Front Row:  Archbishop Michael Neary, Aoife Fahy, Hannah Higgins , Sarah Duffy, Abigail Boyle.
Congratulations to our students who received their John Paul II awards in Knock recently.
The John Paul II awards recognises young peoples commitment to faith and community. Making young people visible in their church, community & society.