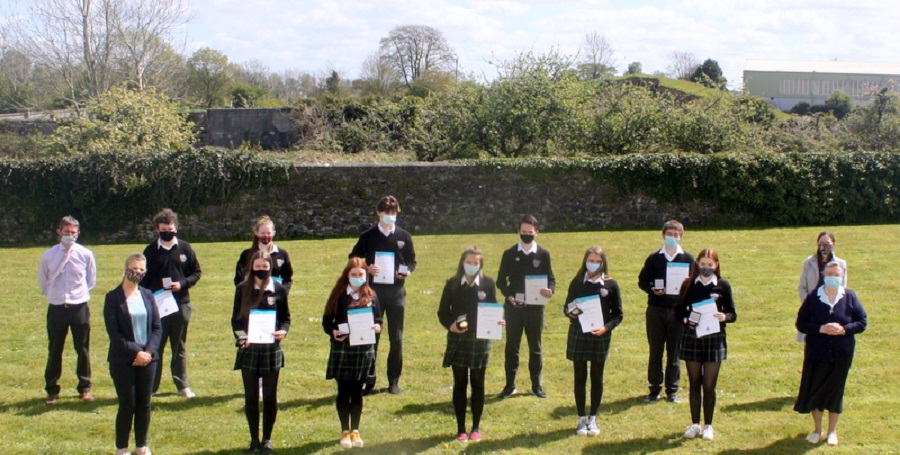 Back: Mr Crehan, Kevin Healy, Marella Harte, Donal Loftus, Matthew Holian, Conor Fallon, Trish Gallagher (Diocesan Youth Director).
Front: Mrs Geraghty, Aoibhinn Keane, Emily Greaney ,Emma Mc Walter, Elaine Mc Walter, Dianna Harte, Sr. Assumpta.
Well done to our 5th year John Paul 2 award recipients who received Gold awards on May 7th. This group of students have done tremendous work in their Parish and School to achieve their award.
Students are photographed above with their Certificates and Medals.