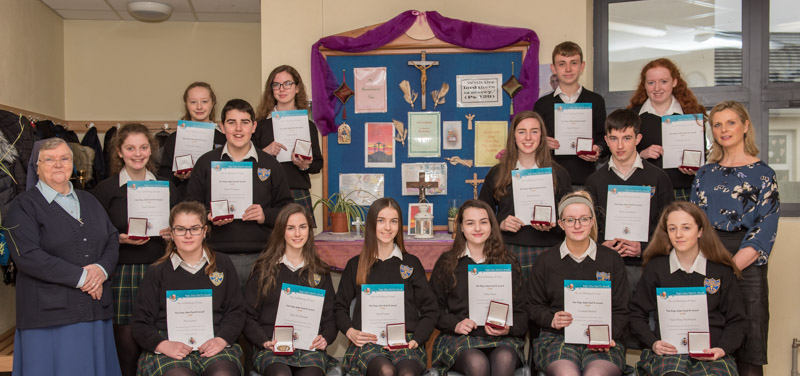 Back row: Katie Mc Mahon, Laoise Kelly,Kevin Traynor, Caoimhe Roche.
Middle row: Sr. Assumpta, Fiona Sharkey, Shane Cosgrove, Alannah Keane,Brian Hansberry, Mrs Geraghty.
Front row: Amy Somers, Amy McDonnell,Sarah Noone, Aoife Healy,Cailigh Buchan, Gerianns Mc Namee.
The John Paul 2 Award encourages young people to take an active part in the life of their Church Community and society. These students earned their award by getting involved in Parish activities such as promoting Catholic schools week in the school and taking part in the Awakening concert.
They actively took part in their community by visiting the local nursing homes and the local Ability West centre to play music, sing and dance with the residents.