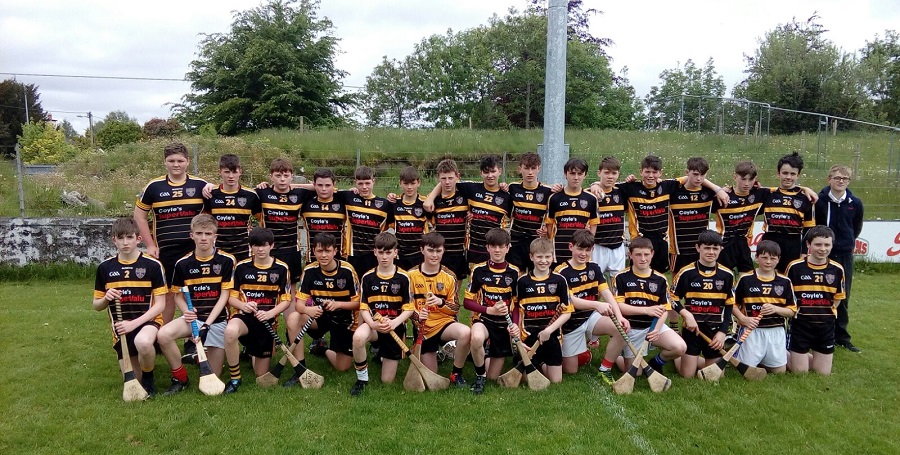 The Victorious HRC 1st Year Hurling Squad
An Impressive first half performance laid the foundation for a marvelous victory in Duggan Park today for the HRC lads against Portumna Community School.
The HRC lads were fast out of the blocks and with some tremendous team scores and resolute defending they reached the 30 minute mark leading on a scoreline of 8 points to 1.
Portumna fought gallantly back in the second half and the momentum appeared to be against  our lads.  However, the team showed great courage to respond to the pressure as they have done throughout the year and reacted with 2 goals of their own worthy to win any final.
A significant crowd were treated to a fantastic game of hurling with high skill levels and determination being the order of the day. A game like this bodes well for the future of Galway hurling.
Brian Noone accepted the cup on behalf of the HRC squad and it was just rewards for a hardworking panel of players who have improved with every game as the year went on.
Well done to all involved, players and coaches alike.
Final score in the first year Connacht Hurling final of 2018;
Holy Rosary College 2-09
Portumna Community College: 2-07