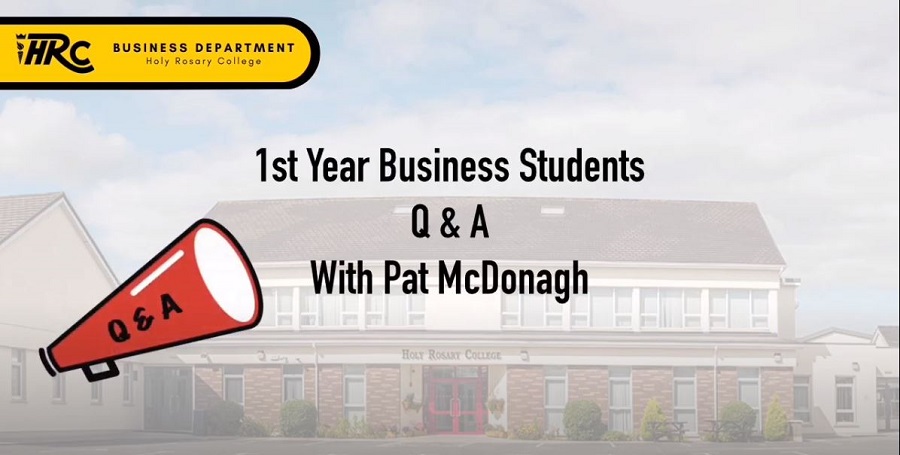 Last week as part of the topic Entrepreneurship, Mr. Skehills and Ms. McGraths 1st Year Business classes had a 'virtual' Q&A with Pat McDonagh. All the questions asked were compiled by the students themselves. This was a fantastic opportunity for students to get an insight into running a successful business.
Thank you to Pat McDonagh for giving his time and answering our students questions.
Thanks also to Cormac Delaney (TY) who complied the video.